If you've tried gel nail paint, you're probably aware that it's pretty long-lasting. Gel manicures are an alternative to conventional nail polish because of their high gloss and long-lasting color.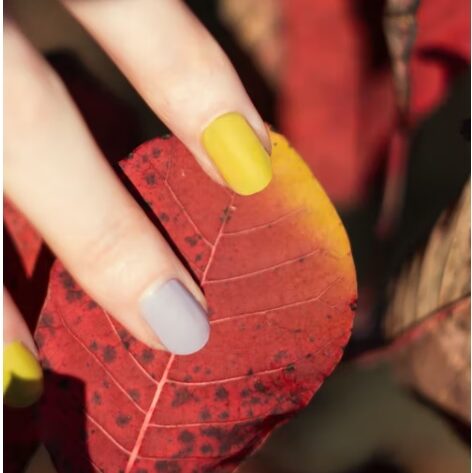 Gel, despite its popularity, is infamously hard to remove. While many people prefer to have their gel manicures cleaned in a salon, you can do it yourself at home with a few tips and tactics.
Acetone is the most excellent option, but if you're wondering, "how long should I soak my nails in acetone?" keep reading to discover the answer.
How To Remove Gel Polish By Soaking In Acetone?
You're all too familiar with the allure of picking and peeling off your gel polish. That feeling of accomplishment will pass quickly, but the harm you do to your nails might take weeks to cure. The following is a step-by-step guide to safely removing a gel manicure at home.
File The Nails
The procedure for removing gel nails yourself is the same as at the salon. You'll want to start by getting a new nail file. If one of your nails chips or breaks, file it to the desired form and leave it alone if possible. Start by gently filing away only the topcoat seal if you want to remove the entire manicure.
Soak in Acetone
Now comes the step that will put your patience to the test. Apply acetone to each of your nails with a cotton ball or pad, then cover the tip of each finger with foil to keep the ball in place. Repeat with the last ten nails. Then soak your nails in acetone for 10 to 15 minutes, or longer if the paint won't come off readily. When the polish seems pulled off the nail, you know the acetone has wholly removed the gel.
Carefully Remove The Polish
If the polish won't come off quickly, soak a fresh cotton ball in acetone and apply it to the nails for another few minutes. Remove the foil off one nail at a time, using a gentle twisting and squeezing motion. Grab an orange stick and gently scrape away any remaining polish towards the tip of your finger, never backward and against the texture of the nail. Also, scraping off the polish with a metal instrument might cause harm to the nail.
Nourish Your Hands And Nails
While acetone effectively removes gel, it might cause your nails to become sensitive and dry. After removing all of the polish, rinse with soap and water to remove any remaining acetone, then rehydrate your nail beds with oils like a cuticle serum or CND's Solar Oil. To avoid dehydration, you may even add some oil before soaking. As a final step, seal in all moisture with thick hand cream.
Conclusion
The more you practice doing it, the faster you will remove gel nail paint. It should take about 5 minutes to buff off the glossy coating from the top of your nails.
After that, soak your nails in acetone. When you sum up the time spent buffing, soaking, and scraping, you should be capable of removing your gel nail paint in around 25 to 30 minutes.
In a nutshell, you must soak your nails in acetone for 15 minutes to remove gel nail paint. Then, using a wooden orange stick, wipe away the varnish and wipe off any excess.
Topic: Gel Nails
(Visited 863 times, 1 visits today)