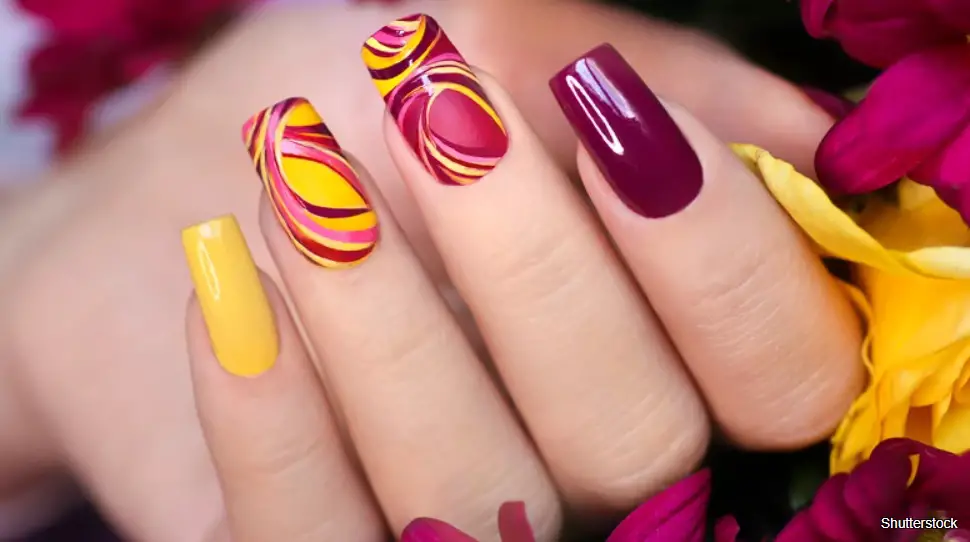 Soak-off gels are now entirely replacing traditional manicures. Gel manicures look like varnish, dry like lacquer under UV or LED lights, and last up to two weeks — or even longer in some instances. The varnish is suitable for natural nails and does not need polishing or filing, both of which can affect the nail bed. Instead, the gels are "soaked" away using the gel maker's nail solution or by diluting the nails with nail paint remover and a buffer. Soak-off gel nails are also known as soft gel nails. It differs from ordinary nail polish in terms of application and finishes. These give your nails a more natural and vibrant appearance.
Do You Need A UV Light For Soak Off Gel Polish?
You can use both LED and UV lights to cure soak-off nail polish. LED bulbs cure soak-off gel nail paint in 5 to 10 seconds, whereas UV lamps take about 2-3 minutes. While soak-off gel polish might remain for weeks, curing it with UV light is potentially detrimental to your health. Thankfully, other cure methods for soak-off gel polish do not need much UV exposure. While an LED lamp is the only way to cure polish as quickly and efficiently as a UV light, you may also use non-UV gel paint, a curing agent, or soak your nails in ice water.
What Is Soak-Off UV LED Lamp?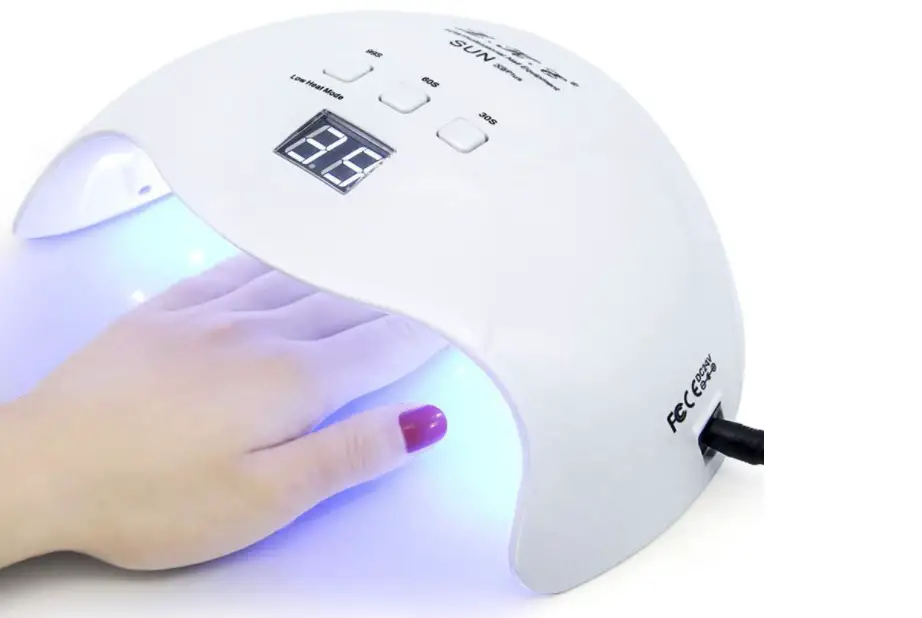 If you regularly have your nails done, you already know that soak-off gel manicures are the best! They do not, however, dry as quickly as regular nail polish. These gel manicures require UV LED lights to cure. Soak-off gel nail lacquer, unlike regular nail paint, does not harden when exposed to natural light. To cure soak-off gel nail paint, you'll need to utilize lamps that emit radiation. You'll need an LED UV nail light to cure the nail paint if you want to do your gel nails at home. It's vital to cure the soak-off gel polish after painting your nails. As a result, you should go for a well-known nail lamp for its efficacy.
What Is The Difference Between Soak Off Gel And Gel Polish?
Gel manicures, mainly soak off and regular gel, are all the rage right now, thanks to their long-lasting properties. Regular nail polish takes very long to dry and is easily chipped. Gel and soak-off gel nail polish, on the other hand, dries swiftly under UV/LED lights and lasts over two weeks without chipping or smearing. The sole distinction between the two is how one removes them. Buffing down regular gel will eliminate it. Meanwhile, you may take soak-off by soaking your fingernails in acetone. In terms of flexibility and lightness, they are similar.
How Do You Use UV LED Soak Off Gel Polish?
With a nail prep and polish wipe, push back your cuticles, file, buff, and wash your nails.
Apply a thin Base Coat to each nail with a brush dipped in it, making sure the polish is evenly coated, and there are no clumps or drips.
Once each nail has been painted, place your fingers in the UV LED bulb hand slot. Set a timer for 20 seconds and then wait for it to cure.
Choose a color for your soak-off gel and paint your nails with care.
Cure your nails, then apply a second application as thinly as possible and cure them once more.
To create that extra glossy appearance, apply a soak-off Top Coat and cure under the UV/LED light for 2-3 minutes.
What Is The Difference Between Soft Gel And Hard Gel Polish?
Gel manicures are divided into two categories: soft gel and hard gel. Because the soft gel is porous, you can readily remove it by immersing it in acetone (nail polish remover) for 10 minutes. The gel polish is dramatically hardened during the curing process under a UV/LED light, which not only provides its strength and long-lasting properties but also makes it seem shiny and natural for as long as you have it on!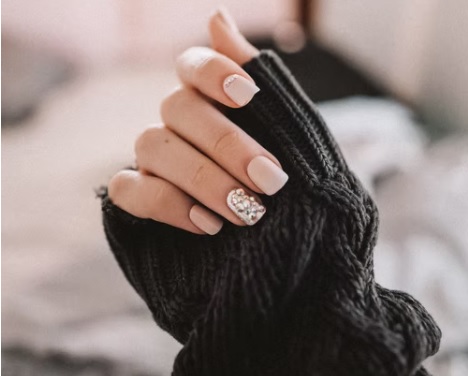 The manicure will endure for around two weeks without chipping or damage, and it will appear brand new during that period. Unlike soft gel manicures, hard gel manicures are not porous and cannot be soaked off. They'll have to be filed away. It's hypoallergenic as well as odorless! Without chipping or damage, the manicure will last up to three weeks. It'll be gleaming and lovely the entire time!
If removed carefully, soft gel nail paint will cause minimum harm to your nails. It's also simple to remove; all you have to do is soak it in acetone. On the other hand, hard gel removal might harm your nails, and the damage is comparable to that caused by artificial nails. To get them filed off, you must go to a professional! Soft gel is particularly beneficial for weak short to mid-length nails, as it strengthens and shapes them. You cannot use soft gel nail paint to lengthen your nails. However, hard gel nail polish may.
What Is Soak Off Gel Top Coat?
There's nothing quite like completing your soak-off gel manicure and admiring your gleaming new nails. The Top Coat is responsible for their grand appearance. It's hardly a secret weapon, but when it comes to soak-off gel manicures and pedicures, it's a must-have. The last coat of your manicure is the Soak-Off Gel Top Coat. It dries quickly and self-levels for a chip- and smudge-free finish that lasts up to two weeks. Under the LED Curing Light, Gel Polish Soak-Off Top Coat dries quickly with no smearing, chipping, or cracking.
Apply to all of your nails after your soak-off gel manicure, capping the ends and avoiding your cuticles, then cure for 60 seconds under your UV/LED nail light. Top Coats offer a layer of protection and a high-shine or beautiful matte finish to your nails, giving them a long-lasting gel manicure. Soak-off gel Top Coat safeguards your nails from chipping and scratching, ensuring that your gel manicure looks great and lasts longer.
Can Hard Gel Be Soaked Off?
Hard gel nails should be removed by carefully buffing them off – hard gel will not take up acetone, but you can remove soak-off gel polish or gels with acetone. It is due to the tight molecular structure of the urethane acrylate oligomers used to make hard gels, which resulted in reduced molecular weight. Hence, they are highly resistant to solvents like acetone. Soak-off gels are deliberately manufactured to have greater molecular weight, removing them with acetone. You can use the foil wrap or bowl soak-off procedures to remove gel polish and soak-off gels; however, the foil wrap approach helps to speed up the removal process while reducing the chance of spills and product waste.
Conclusion
Soak off gel nails are an excellent option since they are the simplest to remove all the painted nail paints. Furthermore, the removal process is not detrimental to the nails and requires no buffing or filing. So, if you're a massive admirer of gel nails, you should put this product on your must-try list! Soak-off gel nail polish has the performance of a gel yet the application of polish. So, deciding which one to apply on your nails is a no-brainer. Simply go for it!
More Articles On Gel Nails:
(Visited 724 times, 1 visits today)