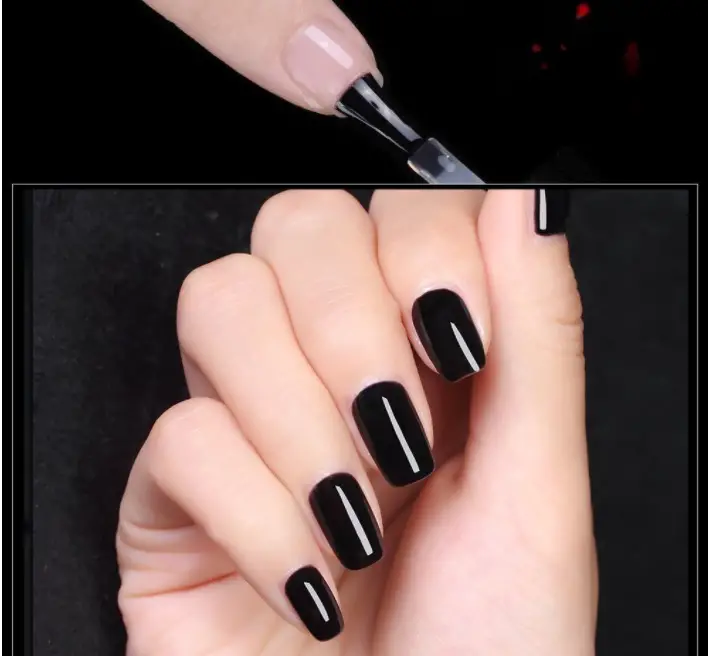 Though picking out a brightly colored lacquer is the most fun aspect of decorating your nails, it isn't the only bottle you should use. Do you know that a long-lasting soak-off gel nail polish application includes a soak-off base coat and a soak-off top coat?
Many women are unaware of the actual benefits of utilizing base and top coats or are aware but are either lazy or constantly in a hurry when performing their manicures. As a result, most women neglect to use them.
There's a reason why salon experts routinely apply both a base and topcoat to your nails: each one serves a distinct purpose. The primary goal of both is to protect your nails, albeit they do this in different ways. Continue reading to discover everything you need to know about the soak-off base and top coats for your nails.
What Is Soak-Off Gel Base Coat?
The Soak-Off Gel Base Coat aids in the appropriate adhesion of the gel paint to your nail. A soak-off base coat serves as a protective barrier for your nails. Soak-off gel base coats are an essential phase in the polishing process since they are necessary for polish adherence and serve as a protective layer.
If you omit this step, your nail beds may become discolored. If you don't use a base coat, the pigments in your polish will bleed into your nail plate, fading your nails. Rigging can occur in the nail beds. Dehydration of the nail plate can cause this, and base coats help smooth it out for a smoother nail painting experience.
Base coats cover any fissures on your nails and act as ridge fillers, allowing for even painting. The correct soak-off gel base coat for your nails may also be a nutritional therapy.
Celebrity manicurists often emphasize the moisturizing advantage of base coats containing hydrating elements such as vitamins C and E, which can assist dry nails. Dark soak-off gel polishes with a lot of pigment have the potential to stain yellow fingernails and skin.
Using a soak-off gel base coat avoids the lacquer from actually contacting your nails, keeping your nails appearing healthy even if you leave a dark varnish on for a long time. If you use a base coat under your soak-off gel paint, your nails will be much healthier.
What Is Soak-Off Gel Top Coat?
A soak-off top coat is more about having a more excellent, longer-lasting manicure than it is about the health of your nails. A topcoat preserves your manicure by sealing the polish and preventing it from peeling.
The last coat of your manicure is the Soak-Off Gel Top Coat. It dries quickly and self-levels for a chip- and smudge-free finish that lasts up to two weeks. Soak-Off Top Coat dries quickly with no smearing, chipping, or cracking. It also protects your polish from those pesky dings and lines that might occur when you use your hands. Soak-off gel nail polish topcoats provide scratch resistance.
Perhaps the most enjoyable aspect of applying topcoats? Your mani will really appear more excellent if you add a coat over your polish. Topcoats provide a very glossy finish while also protecting the nail color. You might also go for one with a matte finish.
If you want an Instagram-worthy manicure, use a top coat to seal your polish. You can obtain two weeks of wear when you use a soak-off topcoat and a long-lasting soak-off gel polish.
By blocking UV rays and protecting them from the environment, topcoats can help protect color from water and other objects that come into touch with your hands. Your nails will be in the most excellent possible form for protection when you mix a professional topcoat with a high-quality oil.
Conclusion
Refrain from using your topcoat as a base coat or vice versa. In general, a base coat lacks the sheen of a topcoat, while a topcoat lacks the 'sticky' surface that a base coat requires. Changing back and forth between the two isn't a brilliant idea.
So, what is the purpose of a soak-off gel base coat and topcoat? Basically everything! They're a versatile tool that every manicure and pedicure should have. You can choose between polish protection and style perfection, but the good news is that a decent base coat and top coat can achieve both!
More Articles On Gel Nails:
(Visited 1,123 times, 1 visits today)