More than ever, hands and nails have become a primary cosmetic emphasis. The ever-essential manicure is a method to show off your uniqueness and inventiveness while also keeping your nails healthy and beautiful. Manicures allow you to experiment with color and manicure design trends without making long-term — and perhaps costly — commitments or irrevocable decisions. A flawless manicure might be just what you're searching for, whether you're new to nail paint and want to learn more about your selections or you're seeking a longer-lasting polish formula.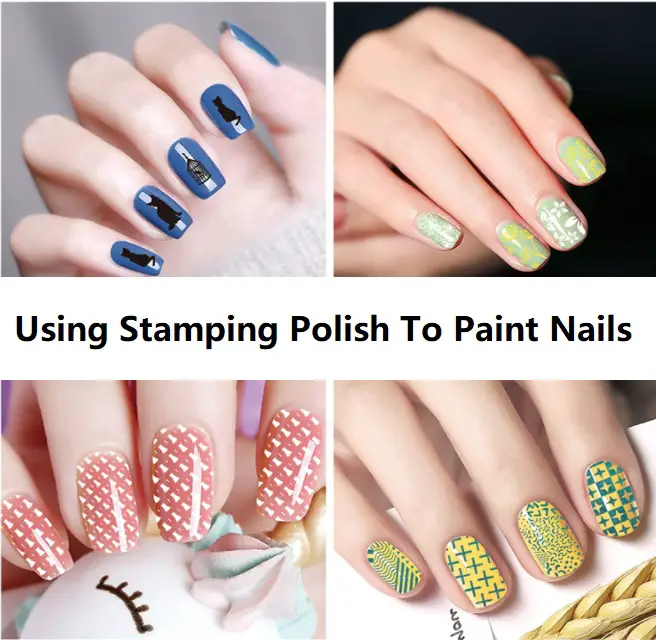 On the other hand, getting your nails done professionally isn't always possible. It takes a long time and might be pretty expensive. Consequently, stamping your nails is a great way to keep your nails painted in attractive colors while also experimenting with new designs. To stamp your nails, you'll need more than just your nail stamping equipment. You'll also need a good stamping polish to take your stamping to the next level. However, many of you may be wondering if you could use stamping polish as regular nail polish. Continue reading to discover the answer.
What Is Stamping Polish?
Stamping Polishes are incredibly inexpensive and produce stunning nail art. They're a lot thicker than standard nail polishes. Because these polishes include more colorful pigments, they will imprint dazzling designs on the nails. Because the impressions left on your nails during stamping are so fine, you'll need a bright color to make them stand out, and the more pigmented a polish is, the brighter the pattern will be. They also require a long time to cure to avoid the polish drying on the stamp or the plates.
Can You Use Stamping Polish As Regular Polish?
Yes, you can use stamping polish to paint your nails; however, it will not produce the desired results. Because stamping polish is thicker than regular nail polish, it will take a long time to dry. It might lead to smudging or even ruining the polish altogether. Because of its thicker and opaque consistency, the stamping polish is brighter, allowing you to make and see the designs more clearly. 
It's possible that using it to paint your nails can cause them to grow thick and irritated. The recipe is the crucial difference between stamping polish and ordinary polish. Stamping polishes are distinguished by their thick texture and pigmentation, and they are intended for stamping rather than coating the entire nail. A large lump of polish can take time to dry, leaving you with a rough finish.
Conclusion
Even simple things like neatly manicured nails may make you look more mature, attractive, and sophisticated. It's reasonable to assume that nail art is becoming increasingly popular worldwide. Although you might be tempted to use stamping polish to paint your nails, it is advised not to do so. You will end up with a gooey texture and uneven finish, which will ruin the appearance of your entire hands. So always use regular nail polish for painting your nails and stamping polish to create beautiful nail art designs.
More Articles On Nails Care:
(Visited 489 times, 1 visits today)