Acrylic nails are one of those nail styles that never seem to go out of fashion. If you really want to make yourself without hiring a professional, you'll need a few things first.
Acrylic manicures are a little more involved than your typical DIY manicure because they require acrylic polymer powder and a liquid monomer.
When you mix the ingredients in a dipping jar, you should get a thick, gel-like paste that you may spread over the actual nail and let dry before filing down the artificial nail to get the form and length you want.
How To Buy A Good Acrylic And Monomer Set?
Choose an acrylic powder that will solidify into a firm acrylic that is both flexible and strong to get the most outstanding results.
While most acrylic nail powders are similar in appearance and durability, different versions are manufactured with distinct colors and ingredients. Choose a powder based on its color, quality, and simplicity of usage for the most outstanding results.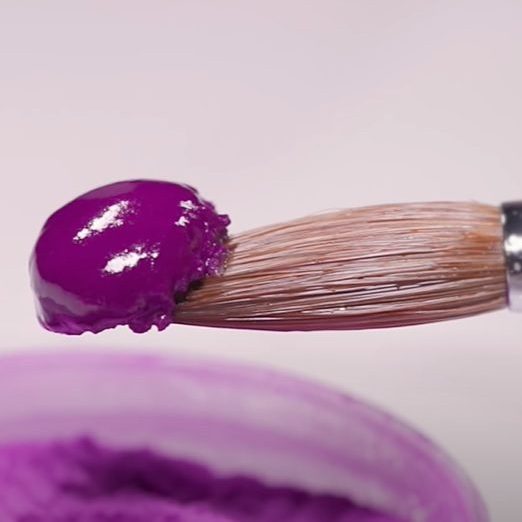 When looking for a liquid monomer, search for formulations manufactured with EMA (ethyl methacrylate) rather than MMA (methyl methacrylate), as the latter is harsh and inflexible and can harm your nail beds.
Remember that MMA-free choices are likely to have a strong odor, so applying the product with a window open or air flowing is advisable. You'll also want a UV-blocking product to keep your nails from yellowing.
Choose a set with many colors for a more vibrant manicure. Look for kits that include mica powders to produce glittering acrylic nails since this component will make your nails appear sparkly and brilliant.
If you can't locate the suitable color acrylic powder, you can use nail polish to get the required look once the acrylic has cured.
It's also critical to select an easy-to-use acrylic nail powder and monomer. Some acrylic powders dry fast when combined with monomer liquid. It may be tough to form the nails as a result of this.
Look for kits that include powders that, when combined with monomer, make a flexible acrylic gel that is easy to manage. When the acrylic cures, you'll be able to sculpt beautiful, natural-looking fake nails that require less filling and smoothing.
Top 5 Acrylic Powder And Liquid Monomer Sets
Mia Secret Liquid Monomer And Pink Acrylic Powder Set
MIA Secret nail set provides a complete solution for the nails, including rich color, a lustrous appearance, and a flawless acrylic finish, ensuring that your nails stay richer and stronger for days.
This kit includes a liquid and one light pink acrylic nail powder that works together to create natural-looking, gorgeous nails with a pink tint with a shiny appearance and excellent gloss. The coat is smooth and firm, providing superior nail protection and a longer-lasting appearance.
The monomer is a cutting-edge compound that provides a blended formation with no foul odors and maintains its color without yellowing or discoloring. The flawless and smooth finish on the nails ensures that your nails maintain their top shape, form, and color with the ideal easy application.
Karlash Professional Polymer Kit 
Karlash Liquid Monomer Kit should provide a high-shine finish with long-lasting effects. It offers an MMA-free liquid monomer with UV stabilizers and a jar of acrylic powder in transparent, French white, white, and multiple pink colors.
Each package also includes a glass dish and a mask for safe and simple application. The acrylic powder is a bubble-free polymer that provides exceptional clarity and a self-leveling finish.
It has a high-strength acrylic nail formula that provides the best connection to the natural nail plate and an excellent gloss without a primer. UV stabilizers are included in the high-quality liquid monomer, ensuring color purity and preventing fading or dulling.
Morovan Acrylic Powder And Liquid Set 
A transparent acrylic nail powder, a pink acrylic nail powder, and a monomer nail liquid are present in the Morovan acrylic nail kit. It's ideal for usage in both the salon and at home.
This acrylic nail kit may assist you in creating unique manicure styles with your wonderful imagination! The acrylic powder comes with a professional nail recipe and high-quality materials for a flawless, self-leveling result.
The monomer is an EMA acrylic liquid that dries quickly. Because the acrylic powder and liquid set do not require the use of a nail light to cure, you may save time while creating gorgeous acrylic nails.
Youngfocus Clear Nail Acrylic Powder And Liquid Monomer Set
The items in YoungFocus' Acrylic Liquid Monomer Set should be pretty straightforward to work with, even if they aren't the ideal alternatives for newcomers because they set quickly.
A jar of powder and a bottle of MMA-free liquid monomer with anti-yellowing UV inhibitors are present in the set. The monomer is also available in a spill-proof squeeze bottle for disaster-free application.
Acrylic nails have excellent adherence and exhibit accurate color. It contains a high-strength composition that guarantees the most excellent possible adhesion between natural nail plates and an excellent gloss without the use of a primer. Even without using a nail light, it may persist for two to three weeks.
Lee Beauty Nail Powder and Monomer Set
Compared to rivals, the acrylic powder in the set is ground to smaller particle size, resulting in fewer bubbles and better absorption when the monomer is applied.
The monomer liquid is a primer-free liquid that dries rapidly, does not yellow, and goes on quickly. You can use the monomer for sculpted acrylics, overlays, or increased strength of the natural nails.
With its capacity to self-level and cling to the natural nail, the acrylic Monomer liquid and Polymer powder give incredible control while also delivering magnificent clarity and firmness that ensures the nail lasts!
If you're new to nails and want to start doing your own, this product is a terrific place to start. The set time is long enough to allow you to sculpt the perfect nail while still being quick enough to prevent you from ruining it before it sets.
Conclusion
So there you go: a comprehensive overview of the best acrylic powders and monomer sets for achieving the stunning acrylic nails you've always desired!
Overall, the products listed above are safe to use, reasonably inexpensive, created with the highest-quality components and unique formulae, and come from top-rated, well-known nail care companies.
Because there are so many different acrylic powder and monomer sets to choose from, the only restriction is your imagination. So let your imagination soar, and give yourself that long-overdue manicure!
More Articles On Nail Essentials:
(Visited 1,301 times, 1 visits today)