If you have your nails done regularly, you're well aware that gel manicures are the best! They do not, however, dry as quickly as regular nail polish. These gel manicures require UV and LED lights to cure. Unlike regular nail paint, Gel nail polish does not solidify when subjected to natural light. The curing of gel nail polish necessitates lamps that emit radiation.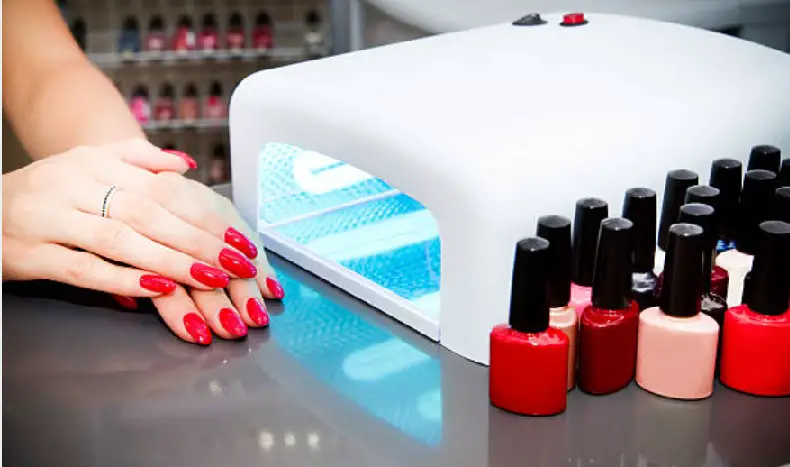 You'll need a nail light to cure the nail paint if you want to do your gel nails at home. The most refined LED lamps for nails may appear to be high-tech, pricey equipment reserved for most nail salons. But it's now simpler than ever to bring these professional-level tools directly to your dining or coffee table for less—especially because many of the most prominent lamps are there for you to buy on Amazon. Continue reading to know about LED lamps before purchasing one.
Content:
What makes an Led Lamp efficient for gel nails?
How does a good Led lamp cure gel polish?
Proper way of using the Led Lamp
How to buy a good Led Lamp for Gel Nails?
How much should you spend on an Led Lamp?
Top 5 Efficient Led Nail Lamps for Lasting Gel Nails
What makes an LED Nail Lamp effecient?
The introduction of LED lights has confused the difference between an LED lamp and the traditional UV lamp that nail professionals have been using for years. Let's start with the obvious: they all produce UV radiation to cure gel polish. The term 'UV Lamp' refers to the traditional UV nail lamps that come in tubes. These require more time to cure polish and bulb replacement every several months.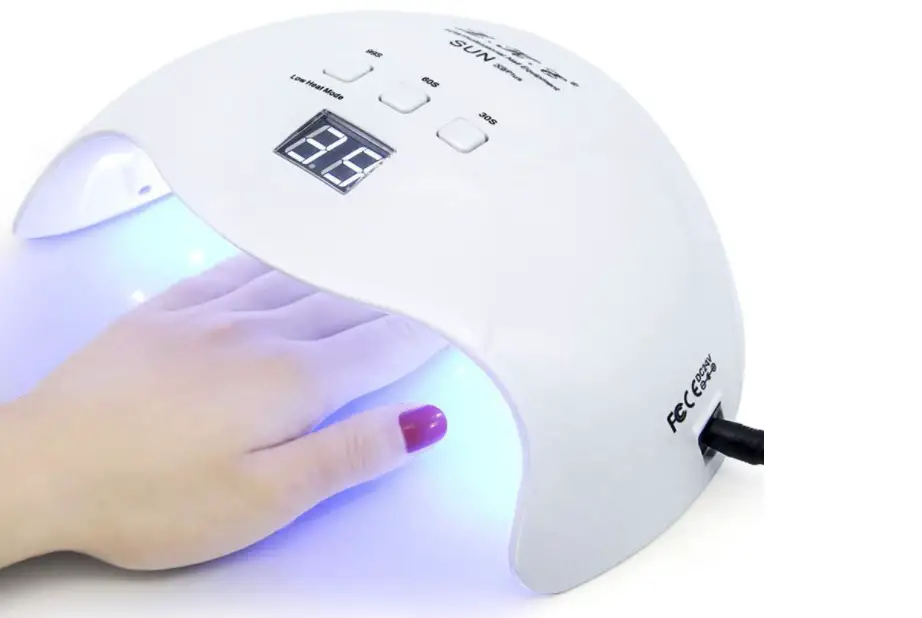 An LED light is just a plastic box with a slew of small UV-emitting LED lights inside. There's also a reflector on the bottom to bounce the light about. LED lights can cure gel coatings that have been created specifically for them. LED lamps contain two light-generating beads covering a wide range of UV light bands as curing lights. As a consequence, you can cure any polish gel with it.
LED lamps have longer-lasting bulbs, and dry gel nail color dries faster. Because LED gel polish cures faster than regular UV gel nail polish, you'll need to adjust the curing time accordingly. Because UV rays are detrimental to the nails, LED light-curing is a safer and speedier alternative to UV light-curing. Consequently, a good LED nail light looks like a tiny box with a reflector and several LED bulb beads. This light repairs your gel manicure in a matter of seconds without causing any pain or inconvenience.
How does a good LED Nail Lamp Cure Gel polish?
Gel manicures are a must-have for today's beauty. They dry quickly, have a superb dark finish, and the best part is that they're free! There aren't many chips. Gel polishes of good quality may give you a salon-style manicure that lasts up to 21 days. Traditional varnishes lack the virtually durable finish of gels, and you know how many times you grab for your phone in your purse, and cracked nails just won't cut it in today's hectic environment.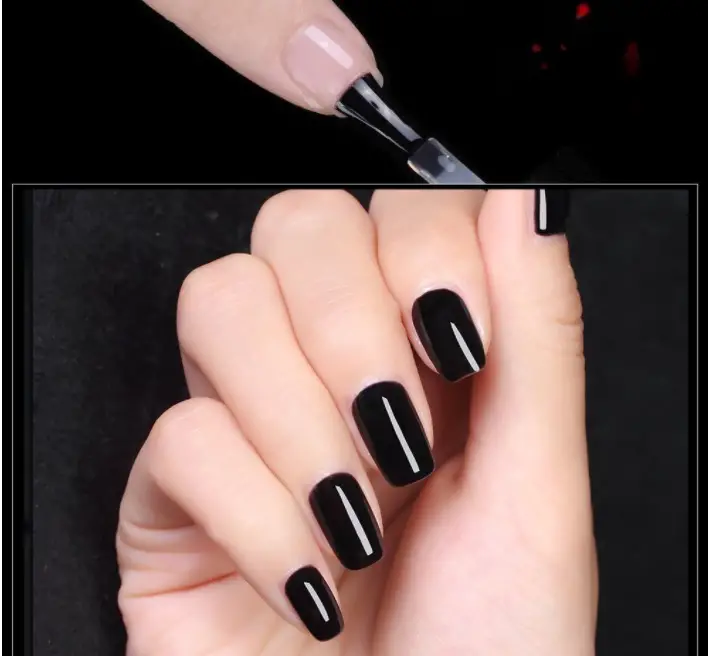 Gel nails have a lot of flexibility and long-lasting quality that regular polishes don't have. It's simple to see how gel nail polish has transformed home manicures! Although Gel nail varnish does not cure quickly, you can see how the drying process with an LED lamp may be much faster than with standard nail varnishes and lacquers.
Without the addition of either an LED drying process or a UV drying process, gel nails will not dry or cure. It will begin the polymerization process. The gel polish molecules interact with light rays to create a durable, smudge-free, and chip-free finish. When utilizing an LED lamp, the procedure takes only a few seconds.
Photoinitiators are chemicals in gel nail polish that require direct UV wavelengths to harden or 'cure.' This is a 'photoreaction.' UV wavelengths are emitted by LED lamps, which help cure these paints. LED lights offer a narrower, more focused number of wavelengths to cure the polish.
The Proper Way of Using Led Lamp for Gel Nails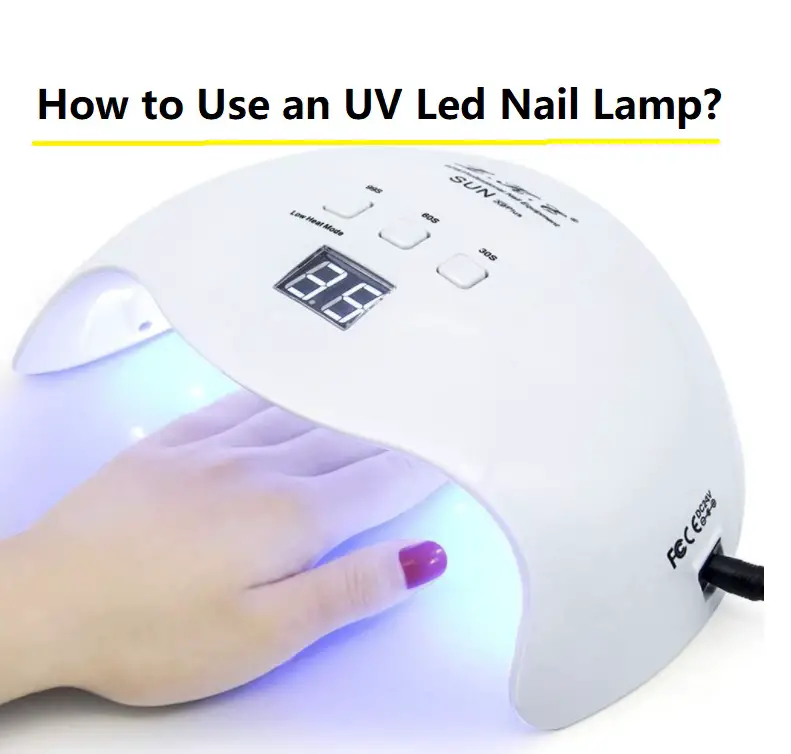 UV light is the active product in an LED light source. It is this light that initiates the drying process and hardens your nails, preventing smearing and chipping. This light emits a spectrum of UV wavelengths, which photoinitiators in the gel absorb and then transform into the energy needed to start the polymerization process.
The gel sets firm and resembles the rigid plastic covering we are familiar with when light attaches the molecules inside the gel. The LED contains specific components that cure the gel faster than UV light. The usage of an LED nail lamp is quick and straightforward. Here's how to use an LED nail lamp to precisely cure your gel manicure:
Turn on your LED lamp and make any necessary adjustments. Always keep to the prescribed settings for a more efficient manicure.
After prepping and applying the base coat, place your fingernails under the LED lamp for 60 seconds.
Wait a little longer with the base coat to ensure that your manicure is highly durable and break-free.
Apply the layers of color to your nails and paint them to your liking when the base has dried.
For five to fifteen seconds, cure your nails.
Once you've done your creation, apply the final topcoat and cure your nails for 60 seconds to keep everything in place.
How To Buy A Good LED Nail Lamp For Gel Nails?
Nowadays, there are many different types of nail lights on the market, so you must be cautious when purchasing one for your usage. LED lamps are curing lights with two light-emitting beads that span a wide range of UV light bands. As a result, it can cure any polish gel. Nobody wants to spend more money on a light that takes longer to dry their nails. As a result, speed should be a significant consideration when purchasing a nail light.
LEDs have a restricted light spectrum, curing and drying polish quickly. Other elements influence the speed, so you should verify the lamp's preset time settings before purchasing it. Some nail lights will enable you to heal one hand or foot at a time, while others will allow you to cure both. The latter would be ideal for individuals who need them treated right away. However, such bulbs are tough to come by.
Most can only handle one or two feet at a time, which lengthens the manicure process. It is preferable to use a portable and light nail lamp. Curing time is proportional to light wattage. Nail lights are available in various wattages, ranging from 12W to 200W. Higher-wattage lamps will have a faster drying time and more effective curing. When purchasing a nail light, wattage is an important consideration. A 12W light is sufficient for LED lamps.
How Much Should You Spend On A Gel LED Nail Lamp?
Everyone has a varied budget for a nail lamp that they are willing to pay. LED nail lights are more expensive than UV nail lamps; however, they provide more excellent protection than their UV counterparts. On the other hand, combined UV LED bulbs are available at a reasonable price. If you can obtain a lamp with all of the most significant features at a fair price, take advantage of it. The UV LED mixed light is the best option since it combines the benefits of both LED and UV lamps. Determine how much you will and can spend on a nail light since $20 and $150 will bring you quite different lamps. Although $150 may seem pricey when you consider how much one manicure with tip costs, a nail light is only the cost of a few manicures and will last you years.
Top 5 Efficient Led Nail Lamp for Long-lasting Gel Nails
Here are the best nail lights for a salon-quality manicure at home that are both fool-proof and safe.
The Easkep LED Curing Lamp claims to cure gel nails twice as quickly as competing for manicure lamps. The curing lamp's diamond shape and spherical form aid in avoiding light leaking while also hastening the drying process. It also saves your hands and eyes from any potential injury from extended exposure to the bulb. The light is suitable for use in both the house and the salon.
Pros:
Avoids light leakage
Maximum speed of drying
Prevents darkening of the skin
Protection from extreme temperatures
There is an LCD screen.
Lightweight
The Melodysusie Nail Lamp is a lightweight, ergonomically built portable lamp. It's lightweight and easy to carry around, so you can take it with you everywhere you go. The light uses very low heat to cure your gel nail paints. It shields your hands from the sun's damaging rays.
Pros:
Lightweight
Conserves electricity
Easy-to-use design with only one button
The LKE LED Nail Dryer is a compact and portable machine. It features an easily accessible design that protects your eyes and prevents the darkening of your skin. The nail drier is small and lightweight, making it easy to transport. The dryer also has an automated sensor that allows it to be turned on or off without the need to push any buttons.
Pros:
Lightweight
Compact
Prevents darkening of the skin
Includes an automatic sensor
The Jewhitney Nail Dryer may be used by two hands or feet simultaneously. The dryer comes with a large LCD screen that makes it simple to observe the drying time. It is capable of curing all sorts of gel. It's perfect for use at home or in the salon, and it makes a terrific present for friends and family. Its open design allows heat to disperse quickly.
Pros:
Lightweight
Great for home and the salon
An automatic sensor is present.
Cures all varieties of gel
Advanced LED twin light source bulb technology is used in the Gugusure Gel Nail Lamp. This technique aids in the curing of all types of nail gels. The lamp has an autonomous sensor, which switches it on and off without using any controls. The LED lamp has a heat dissipation hole to prevent it from being overheated. The light claims to cure nails up to 80% quicker than existing nail lamps.
Pros:
Sensors that operate on their own
Rapid action
Avoids overheating
All varieties of nail gels are compatible.
More Articles On Nail Essentials:
(Visited 343 times, 2 visits today)