If you're really into nail stamping, you're probably familiar with the difficulty of obtaining dependable stamping nail paint. Even if you have the most excellent stamper, the nicest plates, as well as the proper technique, if your nail polish does not stamp, you're in for an unpleasant day. If you enjoy stamping your nails, a high-quality stamping polish is a must-have. Nail stamping may be done using regular nail paints. They do, however, have several disadvantages. Even the most costly nail polish may not be suited for stamping. They may either not function at all or might leave an impression that is too light to have an influence.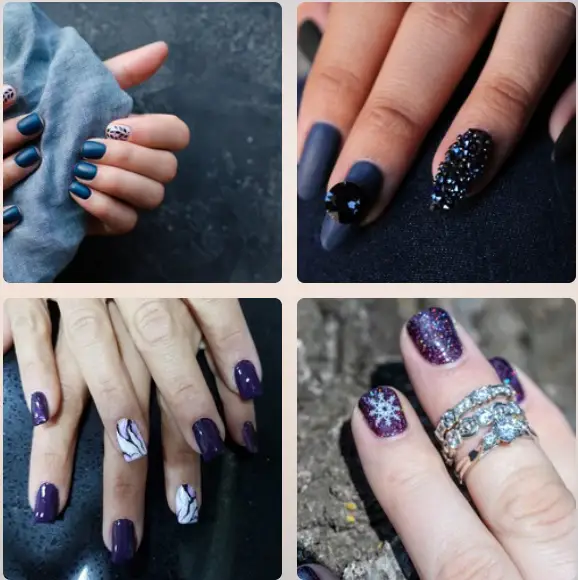 Is There Special Nail Polish For Stamping?
Stamping polishes are specifically designed for nail stamping; they are thicker and include more pigment in their composition than conventional polishes. They're pretty inexpensive, and they create lovely nail art. Perhaps, most significantly, they are far easier to apply, and as you may know, nail stamping may be time-consuming, particularly for beginners. Hence, whatever you can do to make things easy is a tremendous win. The particular compositions of stamping polishes enable them to produce sharper, more detailed, and more lasting graphics.
Regular polishes are thinner than stamping polishes. Stamping polishes can get between the grooves and crevices of the stamping plates because of the different densities. Since stamping polishes are thicker than water, they will stick to the crevices of the plates, allowing the stamp to snap things up and get a more exact imprint of the pattern. Stamping polish has a thicker consistency, making the designs more lasting and opaque.
Stamping Polishes have a greater concentration of colored dyes and pigments, allowing sharper and clearer patterns. Because the stamp takes up and transfers the polish, there is a loss of color, the more pigmentation in the polish, the brighter the impressions on your nail will be. If you use ordinary polishes, which have lesser levels of pigmentation, the impression or design you create will be less transparent and robust.
Can You Use Gel Polish For Stamping?
Stamping with gel polish will not yield the desired effects. While the image may transfer to the stamper and maybe to the nail, the overall result is not something you'll want to wear on your fingernails for a long time. Most gel polishes require two coats for complete coverage, which would be difficult to achieve with a stamp. Gel tends to bead up on the stamper. The lines created with a gel polish may appear thin, and the gel may pool in certain spots. Even if you use a gentle touch to roll the picture onto your nails, the effect will be a pale and hazy design. However, when you use a stamping polish, the image on the stamper and your nails will be much more solid and distinct.
Can You Use Acrylic Paint For Nail Stamping?
Yes, you can conveniently use acrylic paint to create stamp nail art. When utilizing stamps, you should use paint that dries quickly. It prevents the artwork from spreading or bleeding before it dries. Acrylic paint is an excellent choice because it is usually quick drying.
How To Thicken Nail Polish For Stamping?
When you purchase nail polish, it's virtually always too runny and watery for any nail art technique, including nail stamping. Furthermore, thicker nail paint will make creating beautiful nail stamp designs on your fingernails much easier. The methods to thicken nail polish for stamping are given below, so you may use this fantastic technique to adorn your nails whenever you choose!
The first step is to take your nail paint bottle and open it.
Then, put it in a warm location and has consistent airflow; close to an open window would be ideal.
You could also hasten things up by placing your nail paint container near a fan.
In the meantime, you'll need to drench the brush in nail polish remover to keep it from becoming too hard.
After that, you'll need to check your polish every few minutes or more to see whether it's still consistent.
You may inspect the polish with a toothpick.
Finally, screw the lid back on and later use it to create beautiful stamp art designs on your nails after the polish is thick enough.
What Polish To Use For Nail Stamping?
You'll need a few other things besides your nail stamping kit to correctly stamp your nails. You'll also want a decent stamping polish to take your stamping game to the next level. Take a peek below for the best nail stamping polishes out there.
Nail Stamping Polish Set by Born Pretty
This set of brilliant jewels may start your search for the best stamping nail polish and stop right there if you require. With 24 distinct hues to choose from, you may experiment with a new pattern and color every day. This collection contains a hue for everyone and any skin tone, with varied tints of pink, blue, green, and red. It comprises natural resin, so it's non-toxic, and it comes with a soft brush that makes it simple to apply in one stroke. With these nail polish hues, you can anticipate a high-shine finish to last up to 3 weeks.
Nail Stamping Polish Set by Nicole's Diary
This nail stamping paint collection includes six richly pigmented shades that scream luxury and elegance. They're produced with high-quality components that won't hurt your nails and won't yellow them. This set is the most crucial choice for novices, as it is suitable for both professional and domestic use. It glides easily and doesn't chip for a long time. The pigmented foundation has a glossy finish and provides a lot of radiance. They dry rapidly and don't require UV or LED lamps to cure.
Stamping Nail Polish Set by Dr. Mode 
This nail polish stamp set is ideal for anybody who appreciates bright, tropical hues. They're vibrant and densely colored. They provide a flawless transfer, making complicated designs and patterns on the nails seem sharp and precise. These polishes may last up to a month if applied appropriately. They're manufactured from eco-friendly materials like natural resin and don't include harmful chemicals like formaldehyde, toluene, or DBP. You will also obtain nail art stamping plates and the best nail stamping paints with this set.
Insta-Dri Nail Color by Sally Hansen
Get your fingers on this 3-in-1 nail polish set if you want to boost your stamping game instantly. It has a built-in base and top coat for a rich and lustrous finish that lasts longer and accentuates all skin tones. You can gain maximum purchase with a single swipe that slides smoothly and dries rapidly. This nail polish comes in various hues, ranging from neutral to vivid. The best thing is that it provides streak-free complete coverage in about 60 seconds, thus making it an excellent stamping nail polish.
Super Intense Stamping Polish by Pueen
No matter what stamper you use, this stamping polish set will be up to the occasion. It comes in an eclectic range of neutral, pastel, and neon colors, excellent pigmentation, and an opaque texture. It slides over the nail art stamps for a flawless transfer and makes a great base. Chip-resistant, streak-free, and devoid of harmful and harsh ingredients, these polishes are ideal for everyday use. They are safe to put directly on your nails because they come with skin-friendly materials.
Conclusion
Freshly painted nails have an ineffable beauty, and they have an even more appealing allure when they are precise with delicate and elegant designs. Nevertheless, not everyone enjoys going to a manicure salon, and many people do not have creative abilities. Hence, a nail stamper is practical, accessible, and simple to use. You may have a fantastic nail stamping kit, but it's useless if you don't have good-quality nail polish to stamp with. Pick one from the list above, and you'll be ready to go at any moment!
More Articles On Nails Care:
(Visited 971 times, 1 visits today)