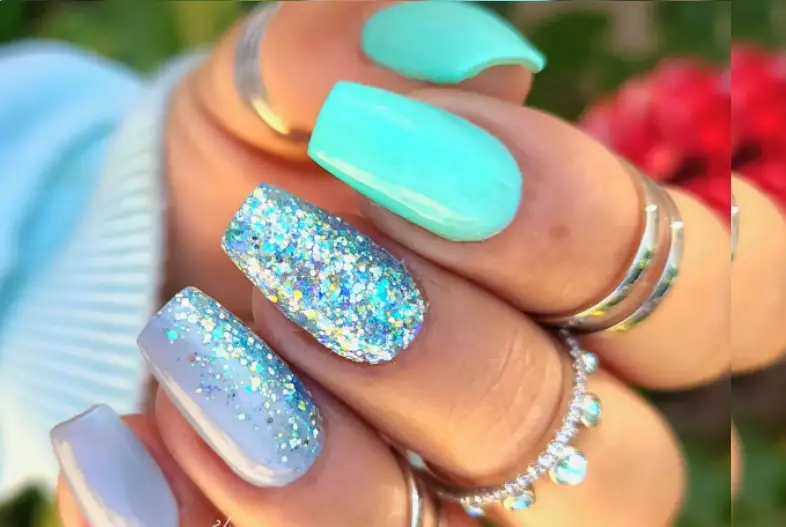 If you're considering getting an acrylic overlay, you're probably wondering how long it will last. Acrylic overlays are a popular nail enhancement that can give your nails a natural or flashy look. They usually last from 3 to 4 weeks, but the lifespan of your acrylic overlay will depend on maintenance and how often you get them done. Read on to know everything about acrylic overlays, including how to make them last as long as possible.
How Long Does Acrylic Overlay Last?
How long does acrylic overlay last? The answer to that question depends on some factors, including your lifestyle, the type of acrylic overlay used, and how well you take care of your nails.
Read: How to make acrylic fingernails last longer?
Generally speaking, acrylic overlays can last anywhere from two to four weeks, but they may last longer or shorter depending on the individual. If you like to get your fingernails done regularly, then an acrylic overlay may be a good option for you, as it will last longer than a standard manicure.
However, if you're someone who likes to change their nail color often, then an overlay may not be the appropriate choice, as it will be more difficult to remove and may chip more easily.
How Does Acrylic Overlay Compare To Gel Overlay?
The acrylic overlay is a type of nail enhancement that is applied to your natural nails. It comprises two components: a plastic resin and a hardener. You can apply the acrylic overlay in many different ways, but the most common is to use a brush to apply it over your natural nails. The acrylic overlay is similar to the gel overlay, but there are some key differences:
The acrylic overlay is not as complex as the gel overlay, so it may not be the best choice for very active people or thin nail owners.
The acrylic overlay can be removed at home using nail polish remover, while the gel overlay must be removed by a professional.
The acrylic overlay is less expensive than the gel overlay.
How To Choose The Right Nail Salon?
When it comes to getting an acrylic overlay, it's essential to find a qualified nail technician. Not all nail salons offer this service, so be sure to call ahead and ask. Also, be sure to ask about the technician's experience and training with acrylic overlays. It's essential to find someone who knows what they're doing and can give you a quality treatment that will last.
How To Properly Prepare For Acrylic Overlay?
Preparing for your acrylic overlay is key in ensuring a long-lasting and beautiful finish. Here are things to keep in mind:
Avoid using harsh products like exfoliants or astringents before the appointment, as they can cause your nails to be more susceptible to damage.
If you have any existing nail polish on your nails, it's best to remove it before the appointment.
Make sure your nails are clean and free of any oils or residue.
If you're taking any medication that could cause thinning of the nails, please let your technician know ahead of time.
How To Care For Acrylic Overlay Nails?
One of the benefits of acrylic overlay nails is that they last for a while if you take care of them properly. Following are a few tips to keep your acrylic nails looking their best:
Keep your nails trimmed and filed.
Avoid using your nails as tools.
Don't bite or peel your nails.
Use a nail brush to clean underneath your nails and around the cuticles.
Apply a clear topcoat every other day to protect your nails and keep them shiny.
Conclusion
The acrylic overlay is a great way to add length and fullness to your nails, and with proper maintenance, they could last for weeks or even months. However, it's essential to choose a good salon that uses quality products and knows how to take care of your nails properly. Follow the above-mentioned tips to get the most out of your acrylic overlay, and enjoy beautiful nails for weeks on end.
(Visited 104 times, 1 visits today)