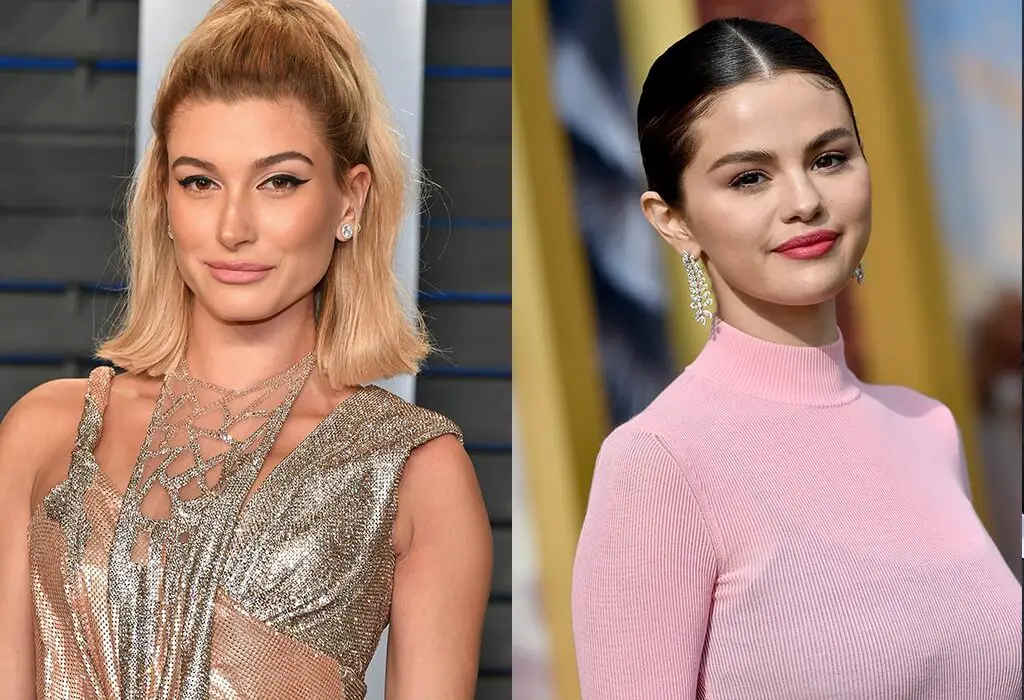 The entire Selena, Hailey, and Kylie fandom is disrupted by this new drama that started on Tiktok and the situation is quite heated.
Because of this Hailey lost around 1 million followers and Gomez earned 10.5 million followers. Kylie lost about 500,000 followers because of the same incident.
It's a huge stand that fans are taking but if you hear about the story, you will literally feel how childish the drama is.
But the best part is fans are united and taking a strong side against the bullying that has been going on for several years now, and fans believe they have guessed right who the bully is as the recent drama has proven the point.
So here's what happened.
Selena posted fun Tiktok videos where she said how she accidentally overlaminated her eyebrows on February 22, 2023.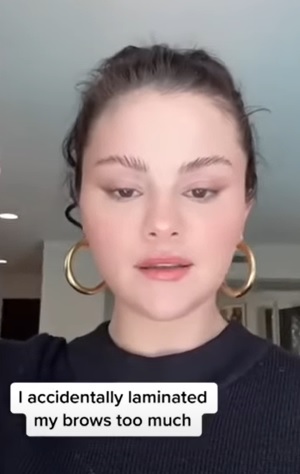 That time she has recently surpassed Kylie in terms of the most followed woman on Instagram. Three hours later the eyebrow post, Kylie Jenner posted a photo of her own face, and "This was an accident???" was written on the eyebrows.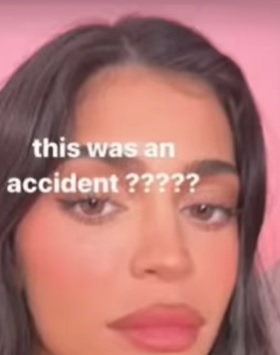 After that, she added a post of a FaceTime screenshot with Hailey that focused on their eyebrows. One Tiktok user made a video and immediately claimed this was casting shade at Gomez. And surprisingly Kylie commented on that post saying –
"This is reaching, No shade towards Selena ever and I didn't see her eyebrow posts! U guys are making something out of nothing. This is silly."
On February 2023,  Selena also commented on that reply saying "It's all unnecessary, I'm a fan of Kylie!"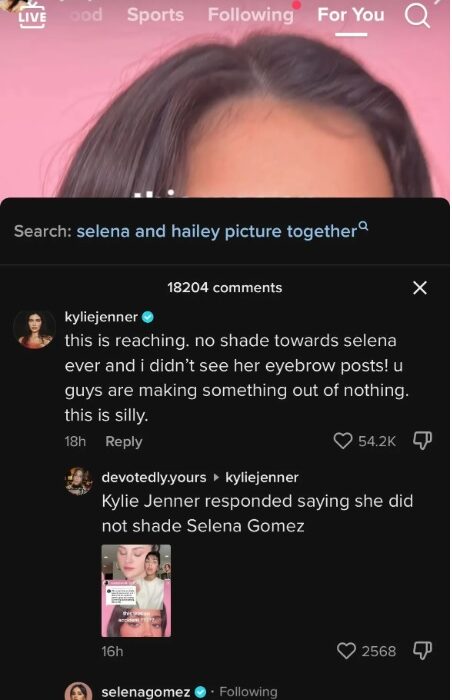 Fans thought maybe the drama ended there but little did they know it only just started. So after that, a video went viral where Hailey was a cohost of some show and when another host mentioned the name Taylor Swift, Hailey immediately showed a gagging gesture which represents her hate for Taylor.
Selena after seeing the video commented on that saying –
"So sorry, my best friend is and continues to be one of the best in the game."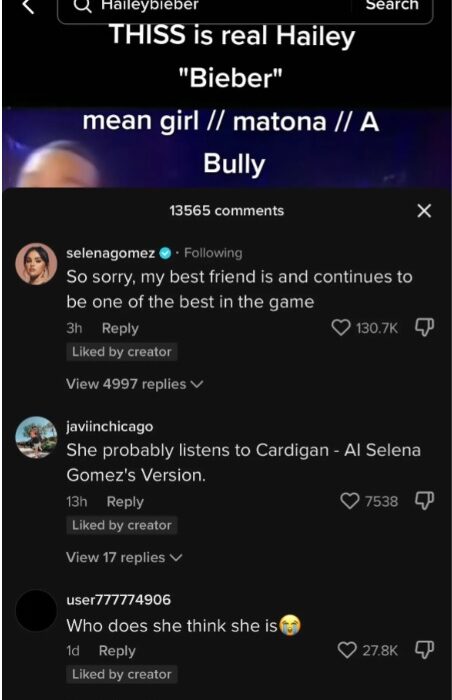 After all that Selena in Tiktok Live said "I'm going to be taking a second from social media because this is a little silly." "I'm 30 and am too old for this. But I love you so much and I'll see you guys sooner than later. I'm just gonna take a break from everything."
Clearly, Selena was overwhelmed by all this drama. And we can't blame her for that. Which started with a simple eyebrow video created an unnecessary series of posts and videos and wars between fans.
But there is more to the story. After that Hailey posted photos of her anniversary with hubby Justin where fans claimed Justing is looking really pissed off or sad and some fans pointed out it is because of all the bullying that Hailey and her friends are doing to Selena.
Hopefully, in the near future, this drama ends for good and we get to see women pulling each other up for the better.
(Visited 33 times, 1 visits today)